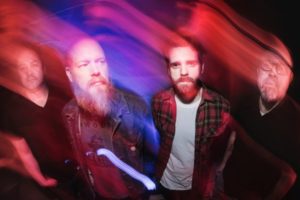 The new album by Totally Slow, "Bleed Out," is officially out on Self Aware Records. You can also pick up copies from Negative Fun Records if you have an allergic reaction to us. Pick up the new release on vinyl, CD or wherever you buy digital releases.
If you are going to support the release digitally, we kindly ask you to check it out on bandcamp, either from us, Negative Fun or the band. For the most part, that puts the most cash in our pocket and keeps us old men from screaming at the cloud about the evils of digital streaming and the micro-pennies that it generates. Spotify, while I like it on a personal level, is a great disservice to small artists. Buy a shirt, buy vinyl or just simply ask a band how you can support them the best. For now we will continue to spread the word on as many streaming services as possible, because ultimately we want you to hear what we do as a label.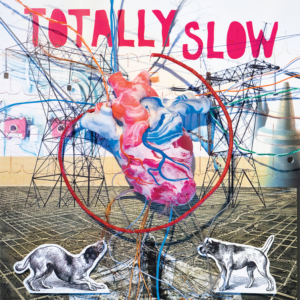 1. Bleed Out
2. Idol Hands
3. Shots
4. Bleed Out (Reprise)
5. P.O.S
6. Free Hugs
7. Drug Mask
8. Everybody Give Up
9. Blank Paper Sides
10. BADBRX
Pick up your copy here!!!