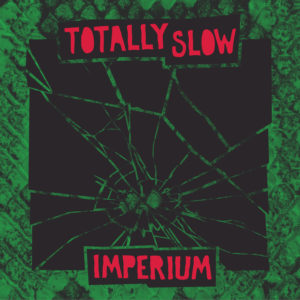 We're excited to be working with Totally Slow again on the release of their new EP, "Imperium," check out the preorder here. This release follows up their 2016 sophomore LP, "Bleed Out," and their debut 2013 self-titled release.
SO here comes a new 6-song EP, "Imperium."
1. Inside Voice
2. The Finger
3. Indiscriminate
4. Other People
5. Lust Will Drag You to Hell
6. Prison
This will be a limited pressing of 50 Lime Green cassettes, 50 White cassettes and 100 CDs (available via Bitter Melody Records). Pick up your copy today before the March 16th, 2018 release date.
You know the drill, picking up a preorder helps us to continue operating a small DIY label, along with supporting an amazing band like Totally Slow. In a digital age, now more than ever it's important to support the things you love. Keep it local, buy from small business before going to the mega-retailers. If you do that, then you really can't lose.