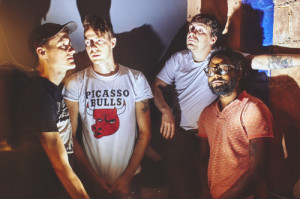 We are very excited to announce that we will be working with Junior Astronomers on a new 7″ EP, "Thank You." The Charlotte, NC band, previously released their debut 2013 LP, "Dead Nostalgia," via Broken Circles.
The band released a new single today, via their own digital imprint, Fancy Talkers. The track, "6 Weeks in India," is exclusive to the band, but check it out now on Afropunk.
We've been good friends with the band for years now, and chatted about releasing material, and are happy to report, it's finally happening! The two-song 7″ is already at the plant and we are looking for an early September release, if all goes well. Preorders will be posted within the next couple weeks, but for now, hold your horses!